FRANK GAMBALE New TRIAD HEAVEN Course Available now!
5+ Hours of video lessons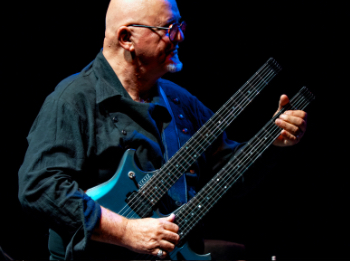 Guitar Pro files, PDF E-Book and Backing Tracks 2023


TRIAD HEAVEN available now at Frank Gambale Guitar School
Click HERE and study with the Master.



FRANK GAMBALE ON TOUR IN ITALY
Frank Gambale (gtr), Dominique Di Piazza (bs), George Whitty (k), Jerry Leonide (k),Gergo Borlai (dr)




November 15-26, 2023


Click HERE for more information and tickets


HOW WOULD YOU LIKE TO HAVE FRANK PLAY ON YOUR NEXT RECORDING?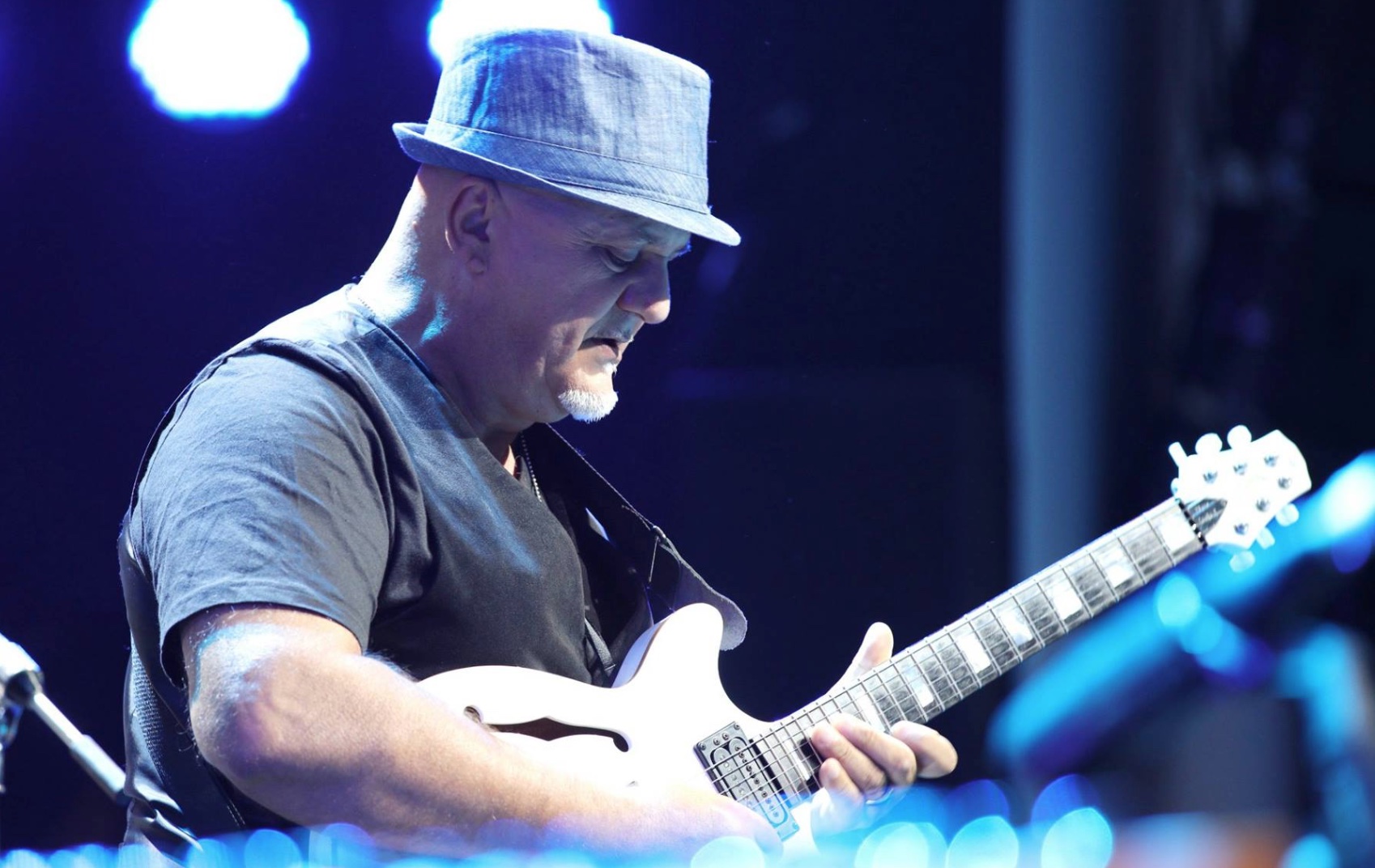 GAMBALE IN SESSION
Gambale has played on a great number of albums as a session guitarist. You too can have the opportunity to have his mastery on your next album.

Whether it's acoustic steel string, acoustic nylon, jazz guitar, clean electric solid body or all-out fusion electric with distortion, he does it all. There's also sitar guitar and some other exotic instruments too.


GAMBALE IN SESSION
Contact Sam Browne
booking@frankgambale.com
HAPPINESS IS...? - GAMBALE's Latest Single is OUT NOW!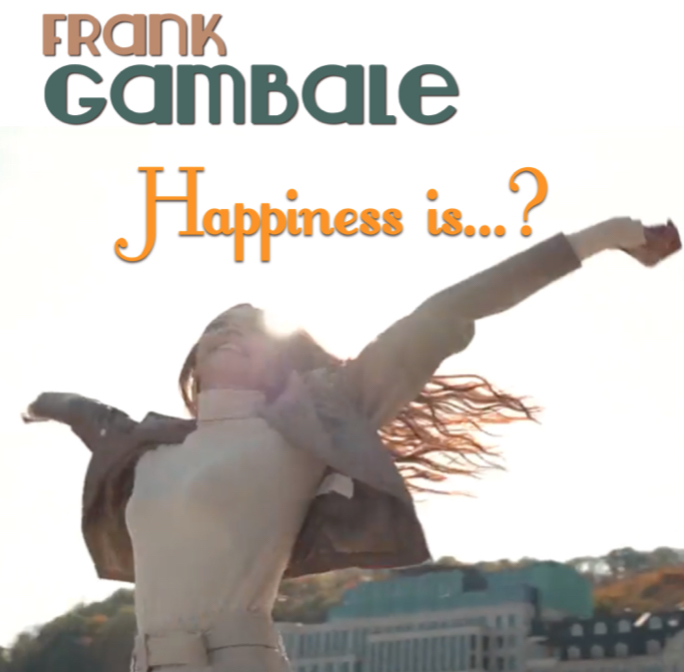 With Special Guests - TOMMY EMMANUEL - VICTOR WOOTEN & RICK "Sahdrach" LAZAR. Video Director NIGEL DICK
"Writing music is my greatest love and melody is always the most important element" Says Gambale

"I've always wanted to play and record with Tommy since the first time I heard him play when I was a youngster in Australia. I'm so happy say that it has finally happened, he's amazing and he exudes happiness".

Gambale and Wooten have toured together on Gambale's Soulmine album and also with Chick Corea and the group Vital Information."Victor is by far one of the funkiest bass players on Earth. His groove and feel and where he places the notes are a constant delight to my ears" says Gambale.

Percussionist Lazar recorded on Gambale's Soulmine album as well as his work with World Beat Jazz Ensemble "Montuno Police" and Samba School in Toronto. "I wanted to use percussion, lots of overdub percussion instead of the drum kit for a softer touch. Rick played so many incredible sounding hand drums and items many of which I've never heard of! I used almost every track he sent me, fantastic and perfect for the song".

Gambale's infectiously happy, feel-good song inspired Nigel Dick to procure people happy and dancing from all corners of the world. "Nigel is amazing. He weaved so many disparate pieces of film into a string of joy where the emotion of my song is presented perfectly. Nigel even got a guy to dance with his camel in the Sahara Desert! Now you don't see that every day! Brilliant!".


HAPPINESS IS...? Written and Arranged by Frank Gambale

Hi-Res WAV file audio plus Transcription TABs, Jam Tracks and Guitar Pro file for Happiness Is...? is available now at Frank's guitar school.

Click HERE to go to the "Happiness Is...? page directly.
PLAYING OUTSIDE - Gambale's Latest course OUT NOW!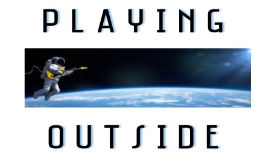 PLAYING OUTSIDE
It's almost impossible to find ANY information on this, almost taboo, musical concept used constantly by the world's best musicians.

Gambale asked his online school members what they wanted him to write about next and, overwhelmingly the answer was, Playing Outside.

This course is a 10-hour video presentation packed with examples and concepts for Playing Outside that will open up a whole new world of possibilities.


PLAYING OUTSIDE is OUT NOW at Frank Gambale Guitar School.

Click HERE to go to the course page directly and watch the trailer.
NEW CORT FRANK GAMBALE LUXE NYLON ACOUSTIC GUITAR
Out NOW

The beautiful new Frank Gambale Luxe Nylon acoustic in collaboration with Cort.

Frank's design aesthetic and playability have merged to create an absolutely perfect guitar.

The Art Deco influence is present once again continuing on from the Luxe steel string. The innovative inlays and rosette around the soundhole with the triangle inlays echoing the fretboard inlay is a unique by Frank. The neck is narrower than tradition nylon classical type guitars so the playability is much easier. The Fishman pickup sounds fantastic and the Australian Blackwood top, back and sides are all solid woods for maximum resonance.

Frank Gambale Luxe Nylon with Cort is OUT NOW

Click HERE for more information about the beautiful Cort Frank Gambale Luxe Series acoustic guitars.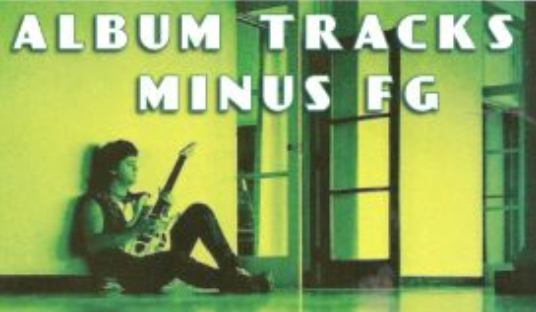 PLAY ALONG JAM TRACKS
ALBUM TRACKS MINUS GUITAR

Gambale's actual album tracks minus his guitar. The real thing not just a sequencer. Play along some of the coolest guitar songs. Go Now!

ALBUM TRACKS MINUS GUITAR available at Frank Gambale Guitar School.

Click HERE You'll feel like you're in the band!
2 NEW LIVE ARCHIVE ALBUMS just released.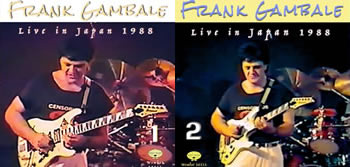 LIVE IN JAPAN 1988 Vol.1 & Vol.2

If you're a fan of Frank from his blazing classic Frank Gambale Live ( at the Baked Potato )

you are going to LOVE these two, beautifully recorded, new archive releases.

LIVE IN JAPAN 1988 Vol.1 & Vol.2 are available now at all digital distribution outlets

Click for LIVE IN JAPAN 1988 Vol.1 Apple Music HERE
Click for LIVE IN JAPAN 1988 Vol.2 Apple Music HERE
Support independent artists and purchase your copy today.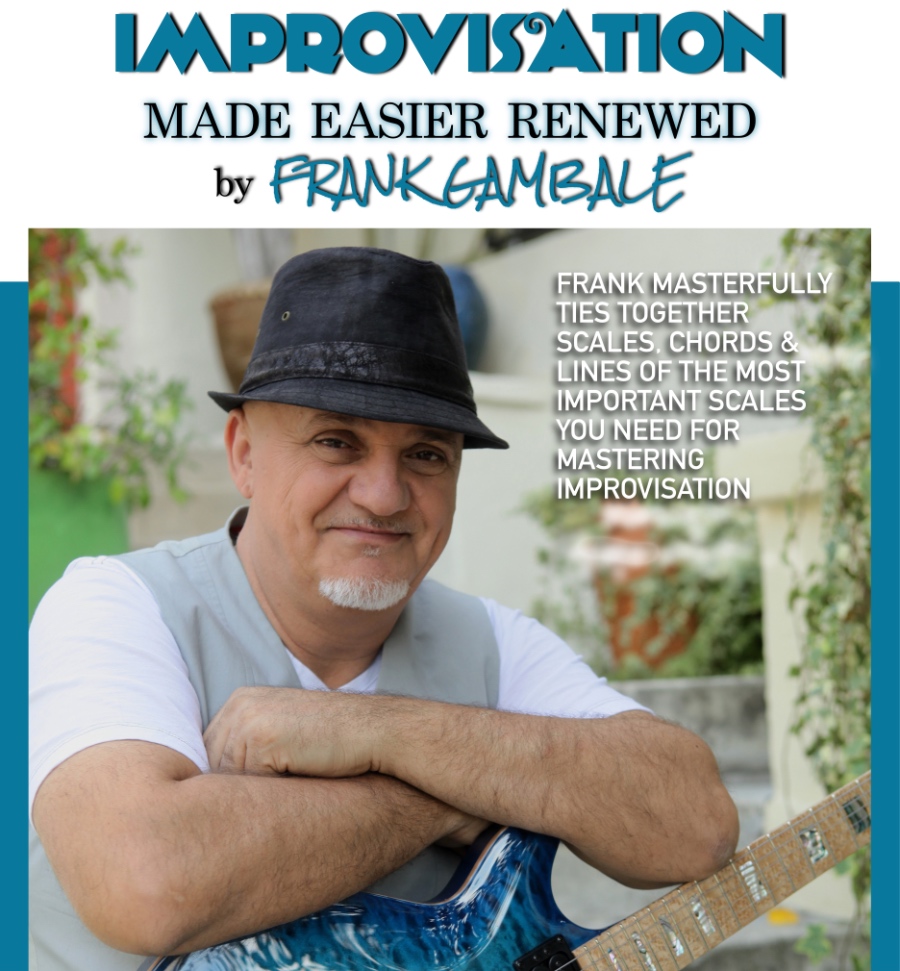 IMPROVISATION MADE EASIER - RENEWED.
Frank Gambale Guitar School!

IMPROVISATION MADE EASIER - RENEWED brought up to date as an E-Book with Guitar Pro & PDF files and mp3 backing tracks

Frank masterfully ties together Scale Harmony with Chord Voicing and Linear Approaches for 12 of the most important scales

IMRPOVISATION MADE EASIER - RENEWED is available now at Frank Gambale Guitar School.

Click HERE then click on "Gambale Classics" to get your copy of Frank's AWESOME new E-Book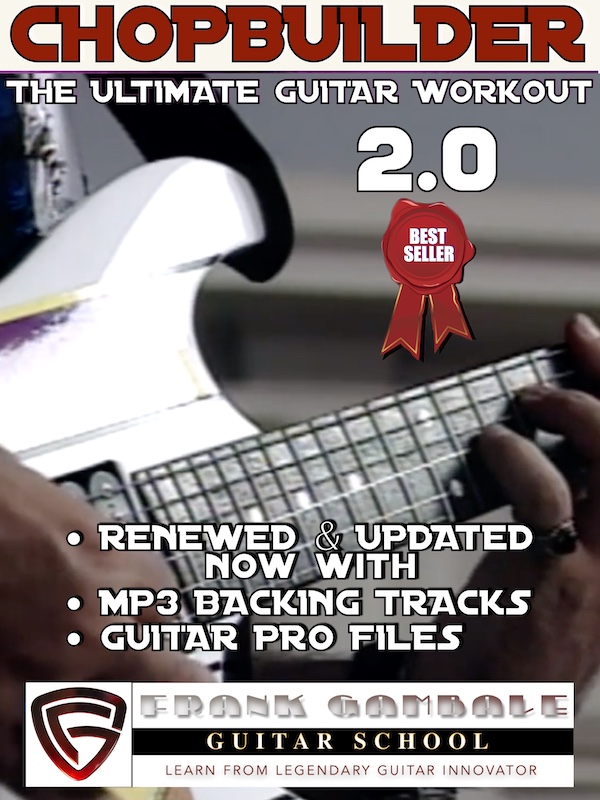 2 Gambale Classic Videos and 1 Book updated & released
Frank Gambale Guitar School!

MODES: NO MORE MYSTERY 2.0 was Frank's brilliant explanation of Modes was the breakthrough course for every musician that has seen it. Look no further for the true understanding of Modes and how to use them and create modal chord progression to practice them. Now updated with FG Mode transcription as Guitar Pro & PDF files and mp3 backing tracks

Also includes song & solo transcription of the song High 5 and the exercise song Moods.

CHOPBUILDER 2.0 and SPEED PICKING 2.0 RENEWED Chopbuilder 2.0 update of Frank's best-selling workout video used by guitarists from all genres is updated and now available with GuitarPro files, backing tracks,pdf & mp3 backing tracks. SPEED PICKING the first book on Sweep / Economy picking ever written has also been updated includes GuitarPro files , PDF and backing tracks.

For CHOPBUILDER 2.0 Click HERE
For MODES: NO MORE MYSTERY 2.0 Click HERE
For SPEED PICKING 2.0 - RENEWED Click HERE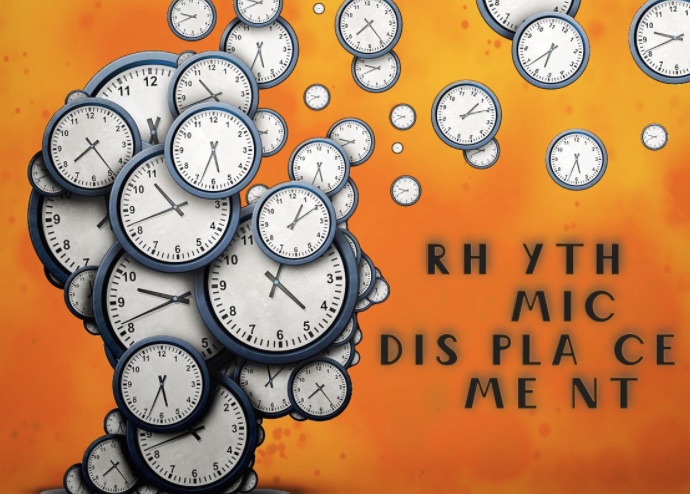 RHYTHMIC DISPLACEMENT
Frank Gambale Guitar School!

Bend time with your own hands and free yourself from the tyrrany of the downbeat

Frank's amazing new course opens up so many possibilities for rhythmically interesting melodic phrases that will inspire composition and song ideas also. This course will strengthen you time feel, guaranteed!

Click HERE to learn more about this fantastic course and see the trailer!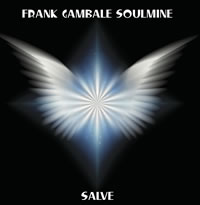 "SALVE" NONOW AVAILABLE!


Frank has released his second Soulmine album. The album is entitled "Salve" and can be purchased below!

Just like the first Soulmine album, Salve finds Frank and Boca digging deep with very personal concepts, beautiful melodies, and lots of groove.

The album features 10 new tracks that combine these elements with Frank's signature guitar playing!




"Magritte"
From Gambale's Thinking Out Loud album


Gambale is one of the most-respected innnovative and visionary guitarists on the planet. Gambale had 60 guitar students when he was 16 years old. He has a teaching style that makes even the most complex concepts easy to learn. His video courses touch on subjects that are unique and complete.

Your playing WILL improve!
Your knowledge and understanding WILL improve!
Your confidence in any musical environment WILL improve!

Frank's mantra is KNOWLEGDE IS POWER!

Gambale says "Don't believe for a moment that is you learn theory you will play jazz!! That's just plain ridiculous. A strong knowledge of music theory presented in a logical and methodical way will definitely improve your musicality and stimulate endless ideas. Think of theory as colours nothing more, theory knowledge gives you a huge colour palette".

Gambale also says "Don't believe for a second that if you learn harmony and theory and studying music you will lose you feel!! Ridiculous. If you have a pulse, and you're human and have a heart, you will never, repeat, never lose your feel!".

Study with the master directly at Frank Gambale Guitar School. Courses available right now include:

Spicing Up The Blues - Click HERE
The Definitive Gambale Sweep Picking Course - HERE
Target Tones - HERE
Peace & Harmony: The Theory of Creativity HERE
Rhythm Guitar Crash Course - HERE
Pentatonic Heaven - HERE
Rhythmic Displacement - HERE
Playing Outside - HERE

Gambale Classics just released:

Chopbuilder 2.0, Modes No More Mystery 2.0 and Speed Picking 2 - Renewed & Improvisation Made Easier Renewed and much more.

Click HERE when you're serious about learning. Frank's courses will take you where you want to go!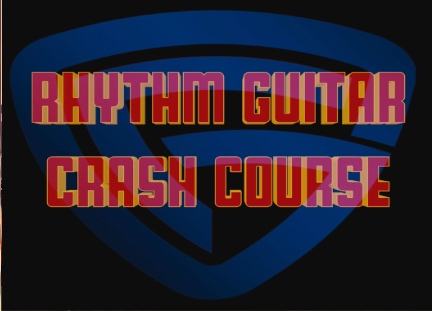 RHYTHM GUITAR CRASH COURSE

Learn a bit of every popular style so that you can be the ultimate utility player!

Gambale in 50+ years has played all styles and it has served him well. He wants you to become the "most valuable player" in the band.Rhythm Guitar Crash Course will do that. In the real world band situations we guitarists spend most of the time playing rhythm guitar. It therefore makes sense that we should should spend a lot of time on playing all kinds of rhythm guitar parts. Let Frank show you in the video course of almost 5 hours.

Click HERE to visit the course page and watch the trailer.
PENTATONIC HEAVEN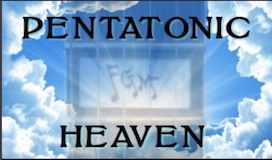 Pentatonics! We know them! We love them!!...and in this heavenly course GAMBALE shows you how to use them on any chord...AMEN!

Transcend the earthly use of pentatonics and play them like the Gods! Gambale shares his lifetime of celestial pentatonic knowldege

Click HERE to visit the course page and watch the trailer.
PEACE & HARMONY: THE THEORY OF CREATIVITY.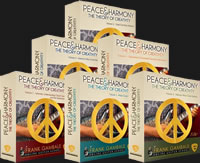 Learning harmony and theory shouldn't be scary! That's why Frank named his new course "Peace & Harmony." He wants guitar players to be at peace with these important (and overlooked) elements of guitar playing.

Just like Frank's other online courses, Peace & Harmony is presented in a relaxed, easy-to-understand step-by-step method. It features real-world examples, notations, and Frank's comfortable teaching style. It's 18 hours of video with downloadable PDF booklets, backing tracks, and Guitar Pro files.

Click HERE to visit the course page and watch the trailer.
Frank's Legendary Technique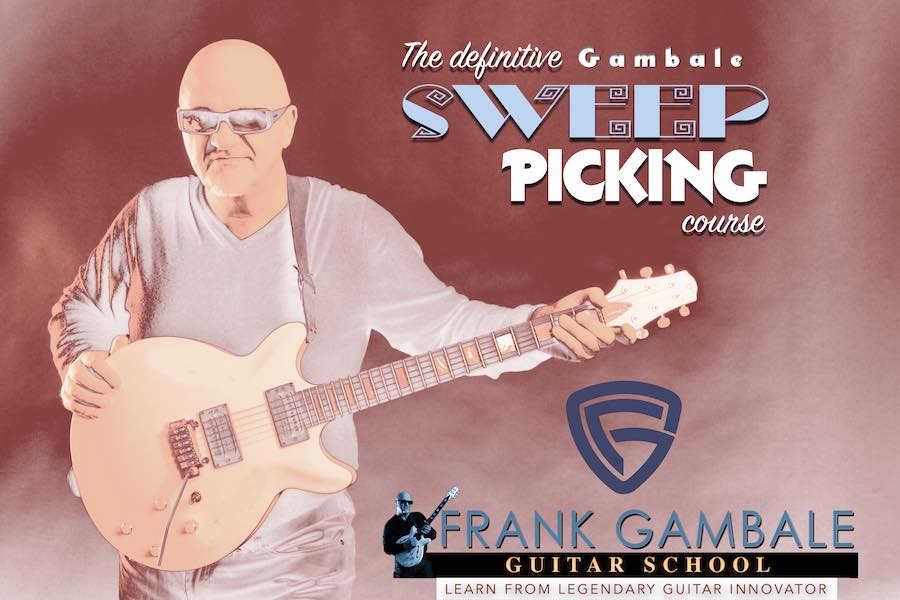 THE DEFINITIVE GAMBALE SWEEP PICKING COURSE

Frank explains everything there is to know about his legendary Gambale Sweep Picking sometimes called Economy Picking. This 10-hour video course has all the fundamentals plus all the exciting new developments Frank has discovered since he wrote the first ever book on the subject "Speed Picking" and the first-ever video "Monster Licks and Speed Picking" in the early and mid 80s. He has discovered so much more, all of which has been added to this incredible Gambale Sweep Picking ( Economy Picking ) masterpiece. As Frank himself says "I wish everyone was using my Gambale Sweep Picking Technique. It would overcome all the picking issues holding guitarists down like a ball and chain. My technique Sweep Picking ( Economy Picking ) is truly liberating, I can't say this loudly enough".

There you have it in the master's words. Try this course for yourself and be liberated from the tyranny of the pick!

Click HERE to visit the course page and watch the trailer.
Frank's Progressive Blues Course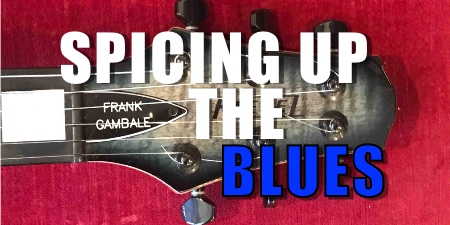 SPICING UP THE BLUES


This fantastic Blues course was the first course Frank did for his online school. The course takes you fright from the beginning fundaments through all stages up to advanced concepts. All player levels will find this course engaging. Frank shows you how to play all the basic blues stuff and then spices everything up with modern concepts to light your blues on fire.

This is an brilliant course with 10 hours of video plus all the lessons on pdf, GuitarPro and all the backing tracks.

Click HERE to visit the course page and watch the trailer.
Frank's Beautiful Signature Kiesel FG-1.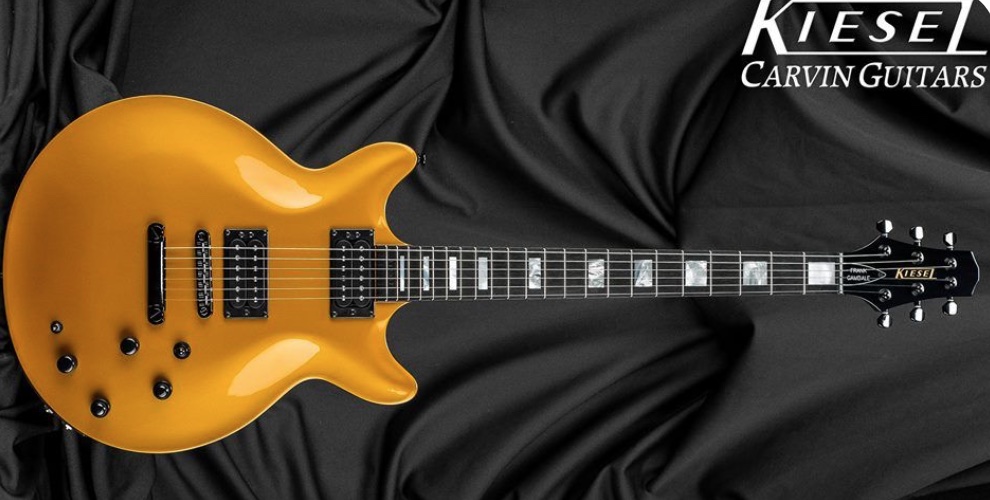 Chambered body

This beautiful guitar designed by Kiesel in conjunction with Frank. Semi-hollow chambered body delivers a fat warm tone

Frank says these guitars are so perfect it's unbelievable.

Click here to learn more about Frank's incredible new FG-2 guitar
Frank's New Kiesel Model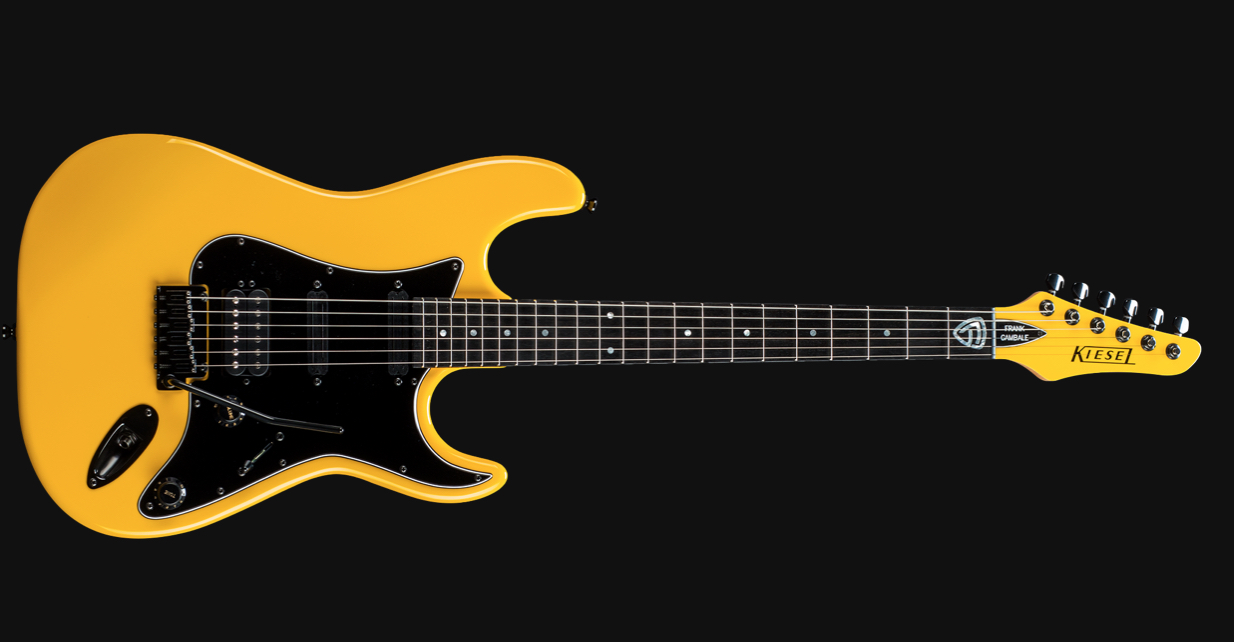 FG-2 Limited Edition now available!

This beautiful guitar designed by Kiesel in conjunction with Frank. Frank was missing the Strat tones and asked Jeff at Kiesel about building a great modern-day Strat-style guitar. The result is the incredible FG-2.

Frank jokingly says "it plays like butter and even looks like butter: referring to the signatureyellow color Frank famously has back in the 80s. This was a must and the cool "FG" logo on the first fret. Get one while you still can.

Click here to learn more about Frank's incredible new FG-2 guitar
Cracking The Code



Frank Gambale has made paradigm-shifting contributions to the technical development of the guitar.

As a picking motion, sweeping has always existed somewhere in the guitar consciousness. Tal Farlow, Joe Pass, George Benson, even Django have all used it. But Frank gave it structure: odd numbers of notes on each string allowed you to keep moving in one direction, and even numbers allowed you to turn around. Suddenly, it was no longer just instrument technique. It was engineering applied to guitar picking mechanics.

Check out this one-hour interview with more than 100 musical and technical examples featuring slow motion video and tablature, including both of Frank's epic intro and outro solos.

Here's a preview!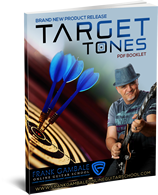 TARGET TONES

"Target Tones" is an approach to improvisation that Frank continuously uses.This concept is a very powerful tool to help guitar players get to the next chord on time, while also making clear which note of a scale to shoot for on the chord change.

Every chord-type has a different scale that can be played over it. This course helps guitar players decide which notes sound the most pleasing to the ear - to use as "target tones." An understanding of which notes sound best on all chord types can help a musician find his/her own style of playing.

Click here to learn more and watch the video, below!